« Back to News
SBCF announced as NSW Waratahs Super W 2022 Charity Partner!3 Mar 2022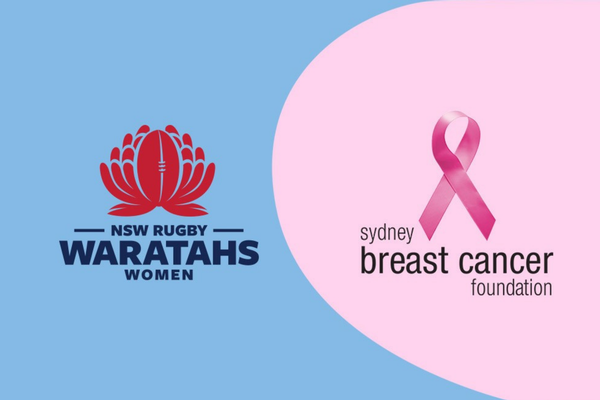 The NSW Waratahs Super W are proud to announce partnership with the Sydney Breast Cancer Foundation.
The Partnership will see SBCF as the official charity of four-time premiers, the Super W Waratahs for season 2022, which kicks off this Saturday 5 March, in Canberra.
President, Lynne Crookes said Sydney Breast Cancer Foundation is excited to be the Charity Partner of the NSW Waratahs Super W squad and the alignment of values between the two is extremely similar.
"The NSW Waratahs Super W squad is a group of exceptional women, dedicated to supporting each other on and off the field; an ethos Sydney Breast Cancer Foundation is proud to be aligned with," Crookes said.
Here in Australia, 1 in 7 women will be diagnosed with breast cancer, it is the most commonly diagnosed cancer, and sadly 8 people will die each day from this disease.
Sydney Breast Cancer Foundation continues to drive community discussion about an individual's breast health, both self-check and regular mammograms, and seeking the guidance of a qualified health professional for personalised care.
NSW Waratahs and Rugby CEO, Paul Doorn said it is great to be spreading the message and helping to provide awareness to such an important topic.
"The NSW Waratahs Super W players have been outstanding ambassadors for the game of rugby – and for the promotion of women and girls in sport,"

"This partnership provides an opportunity to promote awareness and education on the importance of regular breast cancer screening across our entire rugby community." Doorn said.
In addition to awareness and health promotion, Sydney Breast Cancer Foundation raises funds to support research and services that improves care and treatment of patients with breast cancer.
With your support, we will continue Beating Breast Cancer Together.