Leigh's GP calls her the poster child for early detection. That's why she can do 2,000 burpees4boobs this October.

You will find Leigh Squire, 47, crushing out push-ups every morning in the carpark with her F45 Turramurra buddies, many of which were surprised to learn that Leigh had beaten breast cancer just a few years ago. This Breast Cancer Awareness Month, Leigh has signed up to burpees4boobs to help increase the awareness of early detection and encourage women continue to check their breasts.
At the age of 42, completely out of the blue, Leigh discovered a lump. Being diagnosed with Stage 2 Breast Cancer, Leigh opted for a double mastectomy with immediate reconstruction, she calls her medical team, miracle workers.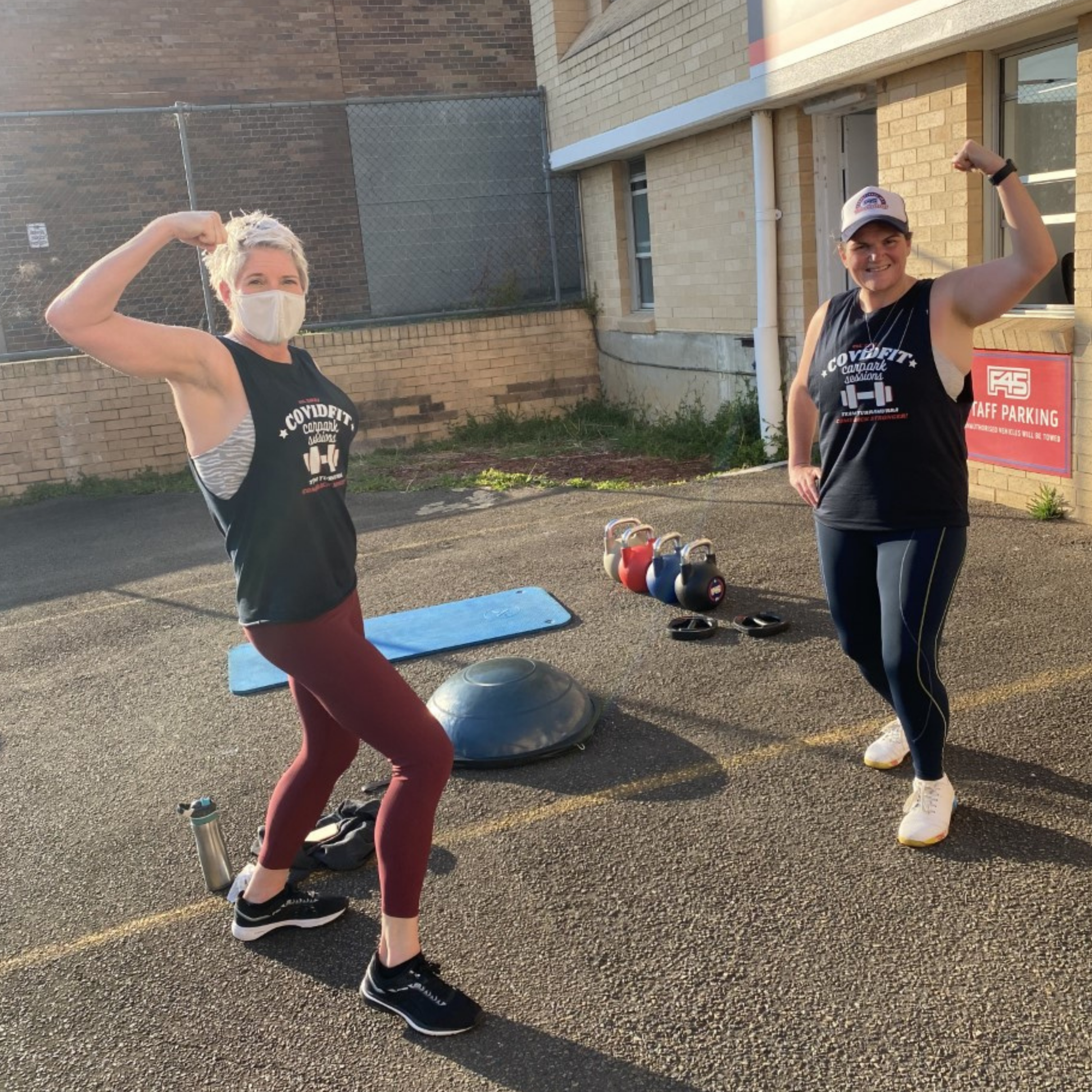 Leigh with her workout "accountabilibuddy" Kim Pike.
" I have a great attitude toward life and refused to let a cancer diagnosis define who I am. Now, I am stronger than ever and it happens to 1 in 8 women - well my number was up!"
Leigh attributes humour and altruism for what got her through on the darkest days and these characteristics still ring true today - in the midst of this global pandemic.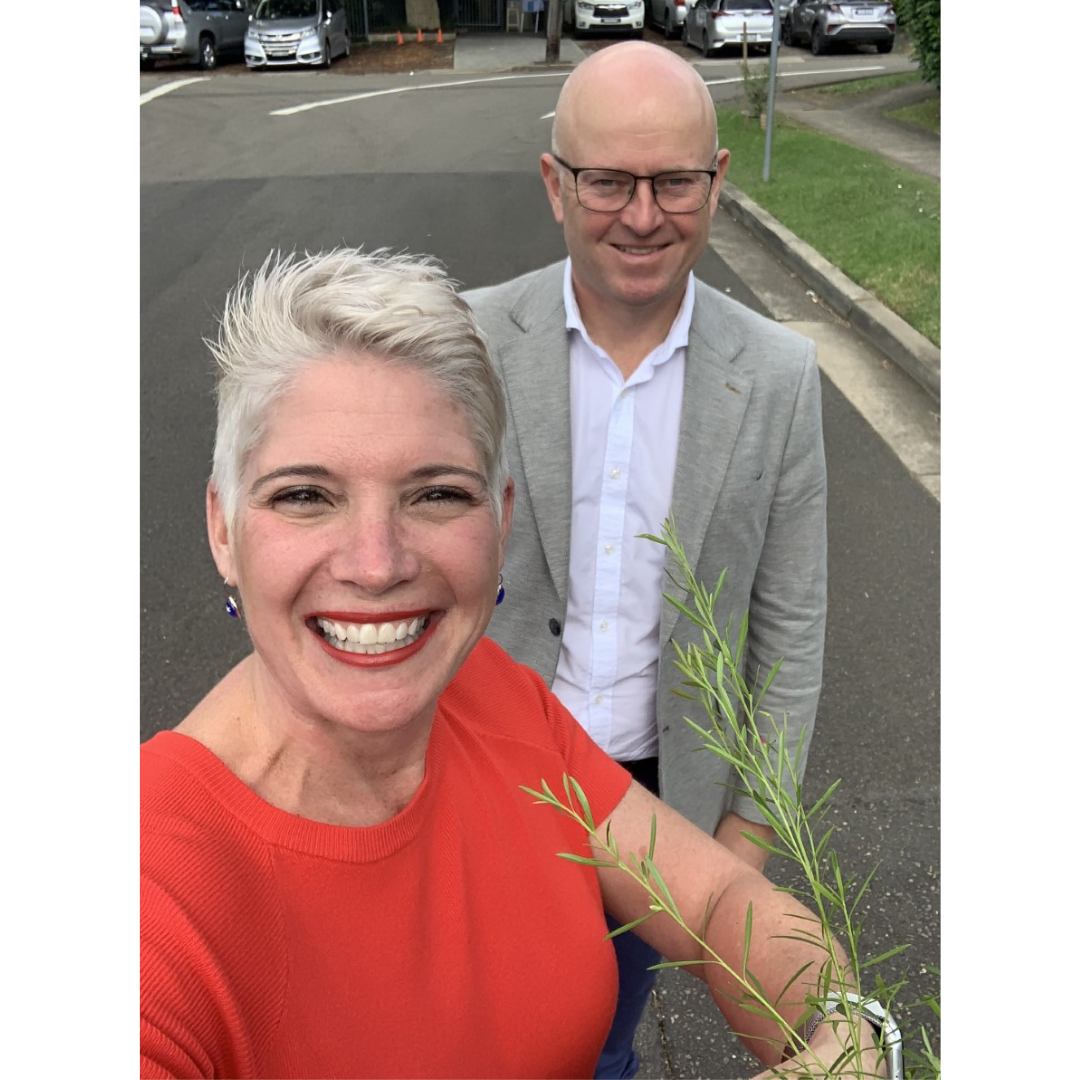 Leigh recently became an Australian citizen.
"I'm very grateful to have had a second chance at life and I never take it for granted. They say you haven't danced til you've danced with cancer and what a true statement THAT is!"
Sydney Breast Cancer Foundation has launched burpees4boobs 2021, a challenge to the general public to burpee as much as they can during the month of October. To get involved, simply sign up to become a burpee-er at burpees4boobs.org, set a burpee goal for the month of October and get fundraising OR you can support the cause by making a donation at burpees4boobs.org.
Sydney Breast Cancer Foundation works to increase awareness of early detection, in an aim to improve the survival rate of breast cancer, whilst continuing to fund the best possible treatment and care for patients and their families.
Lynne Crookes OAM – President, Sydney Breast Cancer Foundation, says "burpees4boobs is Sydney Breast Cancer Foundation's newest fundraising initiative, introduced in 2020 in response to the Covid-19 pandemic. After the incredible support we received last year, SBCF is bringing Burpees4Boobs back again and asking our supporters to help raise much needed funds to support women with breast cancer."
Whether you can do burpees or support a burpee-er, we need you to get involved in burpees4boobs this October, only with your support can we continue Beating Breast Cancer Together.