We are delighted to announce that this year's Ladies Lunch exceeded our expectations and we have raised a net profit of... $100,000!
The highest amount raised at our Ladies Lunch to date!
Thank you to our wonderful performers, Opera star Amelia Farrugia and Jazz sensation Courtney Severini and our MC Jessica Rowe who has supported our lunch now for 4 years.

Special thank you to the support from our navy personnel, from HMAS Kuttabul and our Major Supporter Suzanne Evans from Symphonia Wines.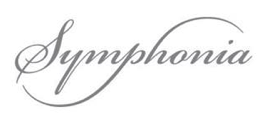 We are also deeply grateful to Robyn Hill for her beautiful photography book project and to LUXit for their support.
We cannot thank our wonderful supporters and all guests in attendance enough – without YOU, there is no US so thank you.
As mentioned at the lunch, one of the areas of support we hoped to add financial support to is the Living Room, and we have committed $60,000 to help patients access this service. So far this year we have seen 3200 patients treated for Breast Cancer and only 7% access services from the Living Room. $60,000 means we can provide financial assistance for 230 patients to benefit from what the Living Room has to offer.
This is my 3rd week in a row having oncology massage. I am finding it is having a cumulative effect and the positive benefits are lasting much longer during the week. With that, there's a shift in my focus; from concentrating on the negative things happening in my body to focusing on the positive things I can do. Thank you!
-Living Room Patient
The additional funds raised will go back into the commitments we have made fully funding two breast care nurses and the ANZ Breast Surgeon fellowship program.