The annual SBCF Ladies Lunch received a lockdown makeover.
We are coming to you live with a virtual evening of fine food, fashion and fundraising, delivered to your front door!
Sydney Breast Cancer Foundation
invites you to join us for
An Evening of Love & Legacy
proudly supported by Carla Zampatti, Vogue Australia,
Canturi, Symphonia Wines and Neil Perry's Ciao Chow.
FRIDAY 29 OCTOBER 2021
7:00PM
Tickets: $200.00 each
Get your tickets
Each ticket includes:
All in support of Sydney Breast Cancer Foundation.
Jessica Rowe will host your evening, sharing an exclusive interview by Carla Zampatti's children Alexander Schuman, Bianca Spender and Allegra Spender with Edwina McCann of Vogue Australia.

Jess will also speak with Associate Professor Dr Cindy Mak from the Breast Unit at Chris O'Brien Lifehouse about why SBCF fundraising is so vital to delivering care and services and how her team provides state of the art care and treatment for breast cancer patients.
We are extremely grateful to our wonderful partners and sponsors, who have rallied around SBCF to help raise funds for breast cancer patients and their families and can't wait to see you there!
Tickets are on sale now from Tuesday 21 September 2021, until sold out at: Love & Legacy

For further information, please contact Prue Steel, General Manager Sydney breast Cancer Foundation on prue.steel@lh.org.au or call 02 8514 0417.


More about our Partners: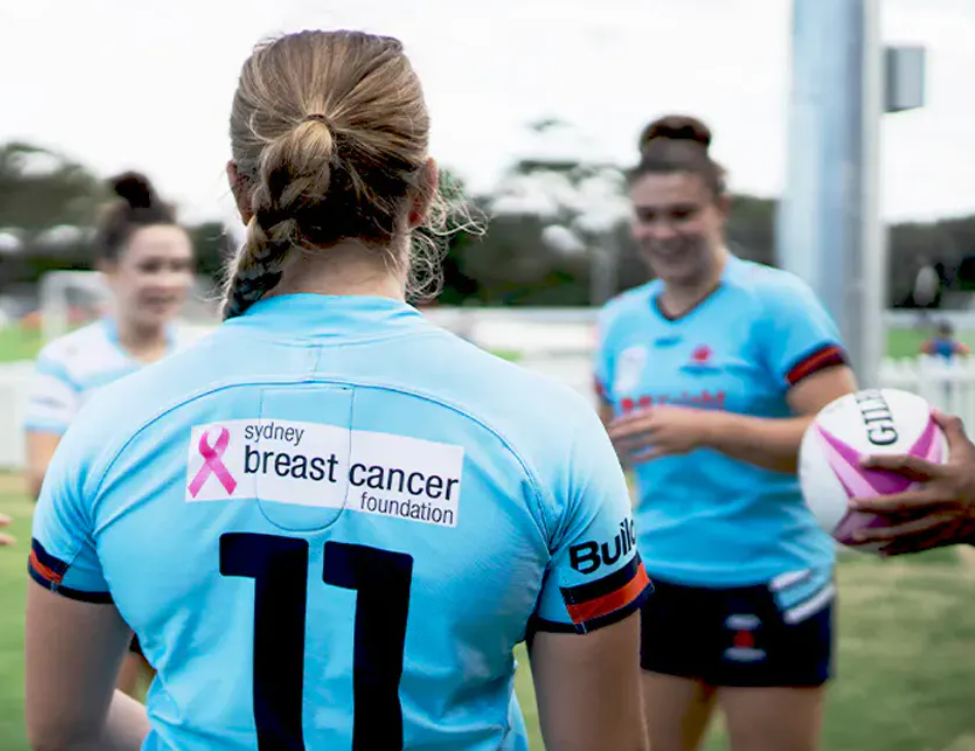 Icon Carla Zampatti is Australia's most successful and enduring fashion designer, launching her eponymous label in 1965. Executive Chairman of Carla Zampatti Pty Ltd, Carla has long been celebrated for making Australian women feel confident and elegant through her exceptional design, tailoring and understanding of the modern woman.
Born in Italy, Carla settled with her family in Western Australia in 1950. After moving to Sydney in her 20s, she produced her first small fashion collection in 1965. Two years later she launched her collection nationally and in 1970 established Carla Zampatti Pty Ltd.
A champion of Australian women and a multicultural success story, she continued to thrive as a businesswoman through enormous radical and social change, designing clothes for women fighting for liberation through the women's rights movement in the 1960s to empowering women today in leadership, the workplace, in their home and at major life events.
She went on to expand her retail network to create a chain of boutiques across Australia and New Zealand and her clothes are truly considered a distinctive part of modern Australian lifestyle. Her designs have been worn by Australia's most influential women from Prime Ministers and Premiers to business leaders, dignitaries, award-winning journalists, royalty and celebrities.
Carla Zampatti is the mother of three children Alexander Schuman, Bianca Spender and Allegra Spender from her marriages with Leo Schuman and former Australian lawyer, politician and diplomat, John Spender. She is also the proud Nonna of nine grandchildren.
carlazampatti.com.au


Edwina McCann has been the Editor-in-Chief of Vogue Australia since 2012. In 2018 she was also appointed Editorial Director of the Conde Nast brands in Australia, encompassing Vogue, Vogue Living and GQ.
Edwina's impressive career in media spans senior editorships with major publications such as The Australian, Grazia and Harper's Bazaar Australia, where she was Editor-in-Chief. With more than 20 years' experience in the luxury fashion market, Edwina is one of the most respected and highly regarded editors in Australia. In 2015 Edwina topped B&T's list of 30 Most Powerful Women in Australian Media.
Edwina joined the UTS Business School Advisory Board in 2014 and in 2017 was announced as a board member for The Australian Ballet and chair of The Australian Ballet Foundation Board.
In addition to her role with the Westpac Scholars Trust, Edwina is co-chair to the Australian Fashion Council and is a council member of Australia's Nation Brand Advisory Council.
vogue.com.au